You may have been searching for the best SEO tool online simply because you are keenly interested in optimizing your site or blog for the search engines. There have been different developers of SEO tools who have boasted that their tools are the best for SEO purposes. However, time has proven that WebCEO is among the best available online.
Website optimization is about the most popular topics in the blogosphere and other circles. The reason is simple; even as mighty Google keeps saying it is not important to predict their algorithms, and they try to dissuade people from applying different SEO tricks, website optimization still plays a role in site ranking. For example, Google would rank fast-loading sites higher than the slow-loading ones. Besides, sites with clearly defined navigation rank better than clumsy sites. Using longtail keywords help in some ways to direct search engine traffic that others are losing out on. These are all products of SEO optimization. To leverage on this, therefore, you need to lay your hands on the best SEO tool, which is what WebCEO provides.
As you may have been aware, I get paid for some products and services that I write about on this website through affiliate relationships with the merchants that I review their products. If you click on the links and purchase any of the products, I get rewarded with some commissions for my efforts.

However, that does not in any way influence my personal opinion of the products. I always try to give my sincere opinion of the products I review after extensive research on them.

I review each product believing it would be really useful to you. The merchants/advertisers do not directly pay me anything for reviewing the products; I only receive some commissions if you buy through my link – a little reward for my efforts.
Why is WebCEO the Best SEO Tool?
WebCEO optimization tool is all-encompassing software that takes care of everything about website or blog optimization, hence it is the best SEO tool you can lay hands on. When compared to other SEO tools, WebCEO out-performs them in several ways. If you don't understand how it does this, let us briefly take a look at some of the special works it does.
• Optimized website content: Writing content for a site or blog is one thing but writing highly optimized content is another ball game entirely. Some website owners depend on free SEO tools to produce content for their sites. Unfortunately, free SEO tools can never do the job of search engine optimization the way this best SEO tool would. WebCEO simply assists you in producing contents that are both human and search engines friendly. While search engines love the content and easily crawl them, humans are also excited to read your content because of its readability.
• Keyword research: WebCEO helps in researching keywords by giving you unlimited suggestions of keywords and phrases which relate to your business or niche. Apart from making keyword suggestions, it analyzes the effectiveness of the keywords and then help to build your keyword list. Having been kitted with the best keywords or phrases, it is easier for you to make a decision regarding what keywords or longtail keywords to write on. This will eventually help in driving search engine traffic to your site. If you are into search engine marketing, you will particularly love the keyword research and analysis tool because it helps to improve your search engine marketing strategy also.
• Competition research: Another area where the Web CEO comes handy is in competition research. Smartness is the name of the game, and you do it legitimately without being penalized by the search engines. One of the best seo strategies is to spy on your competitors to see what they are doing that is making them win the search engine optimization war. With this, you don't need any SEO services. You simply get your results together and re-strategize. Once you know the areas of strength of your competitors, you plan how to improve on those areas and come out with something better. You simply leverage on what they have done that has helped their sites to dominate the game to take your site to the top ranking position in the search engine result pages. The Web CEO metric reports make it easy for you to track up to 20 of your top competitors, providing you with the complete ranking reports on them, letting you know how you compare with them in terms of backlinks, optimization, and traffic.
• Link building: Google frowns at building links from bad neighbours but they also encourage you to get links from authority sites and especially .gov and .edu sites. Link building is one of the most tedious jobs that a website owner would handle at any time. In order to reduce the workload, therefore, it is better to automate the link building work. This is where Web CEO comes in. It makes the link building process flexible and stress-free. You certainly need the best SEO tools to be able to successfully build quality backlinks that Google would not frown at.
• Verifying Performance: The best way to ensure you maintain your top position is for you to have a way of monitoring your performance and knowing where you need improvements. The Web CEO tool is integrated with rank checker to help you know how your website is performing at any time. This knowledge will help you decide where to concentrate your efforts on.
• Help and Support: You never get frustrated while using the Web CEO tool as there is a readily available online support in case you run into any form of difficulty. The company has provided an online email form, toll-free telephone line, ticket system and Live Chat to help you when in difficulty. In addition, you can easily access the FAQs section for further understanding of how things work.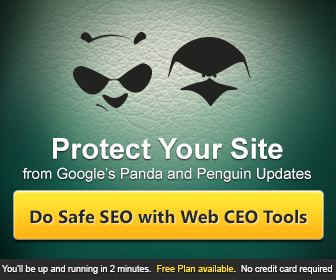 Pros
• In-depth competition analysis which gives you an advantage over your competitors
• Pulls backlinks from Ahrefs and helps you save money that should have been used in subscribing to Ahrefs.
• It tracks mobile and desktop keywords at a local level.
• Helps easily to clean up bad backlink profile
• Very good and concise reporting
Cons
• Web CEO is incompatible with Mac operating system
• Sluggish interface
Verdict
Web CEO is one of the best SEO tools you can find anywhere. It is time-saving, effective in monitoring competition, backlink building and perfect for search engine optimization. It is the ideal tool for tracking and monitoring your search engine optimization activities. You do not need to hire any SEO services to do your SEO anymore; you can easily handle that with the help of the Web CEO.
WebCEO Affiliate Program
The good news is that Web CEO is not only a tool for SEO, they also offer you an opportunity to make money with their affiliate program by simply referring buying customers to them. You earn $81 from the purchase made by your referral, no matter how cheap the plan is. Simply place their direct links on your site and start enjoying affiliate commissions from each referral that passes through your site to make a purchase. With $81 referral commission, Web CEO is not only the best SEO tool, it is also one of the highest paying affiliate programs.
With their affiliate system, you can promote their product on multiple sites that you own. Just add your sites in your affiliate interface and verify ownership, then begin to promote the program. The most exciting thing about their promotion strategy is that you only need to add their direct links which look natural to both humans and search engines, but these are tracked by their special technology to make sure your visitors and referrals are paid for.
Cookies life is 12 months, thereby making it is quite easy for you to get your due affiliate commissions. Performance updates are provided regularly, including clicks, registrations, sales, earnings, etc. Join the Web CEO affiliate program right away and start earning endless regular income by promoting the best SEO tool online right now.
Share this post with your friends. Follow me on Twitter; Like my Facebook Page, share with friends on Google+. Join my mailing list if you haven't done so. You will receive notification each time I publish new posts or when there are important freebies/useful product promos you need to know about.
Please follow and like us: